Are you suffering from a painful bunion? Often the result of poorly fitting footwear or simple genetics, bunions are bony bumps that form on the big toe, frequently resulting in significant discomfort. If you need bunion relief, it's time to schedule an appointment with Foot and Ankle Specialists in Austin, TX to learn more about your options.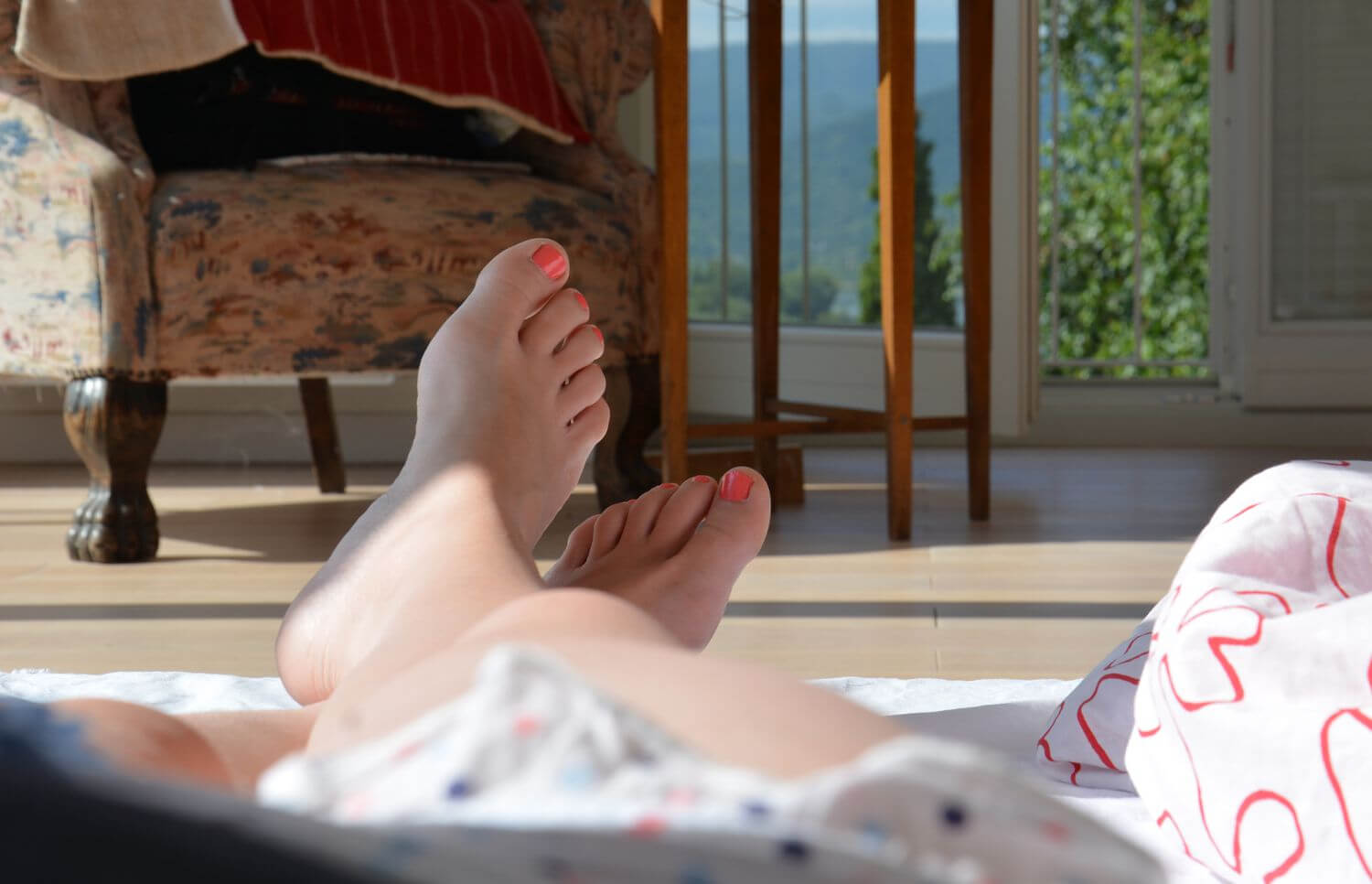 Bunions – Common Causes and Treatment Options
A Bunion is a crooked big toe. Sometimes characterized as a big toe growing sideways. The big toe is angled toward the 2nd toe and a large, painful bump forms at the base of the big toe. Often, bunions run in families. At first, the bunion is only painful when wearing a dress shoe with a narrow, pointed-toe box. As the toe becomes more crooked, the bunion hurts even when wearing sports shoes and shoes with a wide-toe box. After giving up high fashion shoes, if the bunion is still painful and limits activity, surgery to correct the bunion can be considered. The goal of surgery is pain relief, NOT to create a "prettier foot" or make it possible to wear "high fashion" shoes. If tight pointed-toe shoes are worn after surgery, most likely the bunion will come back.
Bunion Surgery Austin
The goal of any bunion removal surgery is to realign the metacarpophalangeal joint found at the base of the big toe in order to alleviate any discomfort and repair any uneven bones. Most commonly, a local anesthetic known as an ankle block is administered to ensure that you remain awake during the process.
Depending on the severity of misalignment, the amount of time can vary – but rest assured that it is completely normal and nothing to worry about. After the procedure is completed, the foot will be bandaged, then you will be brought to the recovery room to monitor your vital signs until the anesthetic wears off. Normally it takes a couple of hours; after that time you are able to go home with someone to drive you safely.
Our podiatrists in Austin take several factors into consideration before recommending bunion surgery for those experiencing foot pain that affects their daily activities or those with chronic inflammation and swelling. Toe deformities such as bunions can cause the big toe to drift toward the smaller toes, leave the toe stiff and unable to bend or straighten, and lead to no relief even with footwear modification.
While bunion surgery may help you find much-needed pain relief from any discomfort you may be feeling, it is important to have realistic expectations about the types of shoes you'll wear afterward. Bunion surgery may restrict the kind of footwear you can wear, so bear this in mind when considering the procedure.
Here to Help
At Austin Podiatry Centers we frequently perform bunion treatments for patients in need. Our goal is to help alleviate the symptoms associated with bunions, including:
Inflammation
Numbness
Pain
Soreness
When you come to us, you'll get individual attention and a personalized approach to treatment. And if you have any questions or concerns about your condition, you can rest assured that they'll be addressed.
Don't Wait
Without treatment, bunions can worsen and become increasingly painful with time. So don't delay: Call our Foot and Ankle Specialists today to schedule an appointment and learn more about your options.
What are Bunions?
A bunion—also called Hallux Valgus—is a bump that appears inside the foot, around the metatarsophalangeal (MTP) joint (near the big toe). This bump is actually a bone protruding toward the inside of the big foot. Left untreated, bunions can cause severe pain and even hinder walking abilities.
Bunions are a common problem most women deal with, but men develop them too. Most people develop bunions from wearing poor-fitting shoes—though they can also be passed down genetically as well.
Types of Bunions
Bunions typically develop when the weight of your body falls unevenly on the joints and tendons in your feet. This is usually due to poor-fitting shoes or genetic deformities. The most common types of bunions include:
Tailor's bunion: Also called a bunionette, Tailor's bunions occur when the fifth metatarsal bone (smallest toe) starts to expand outward, forming a bony growth near the little toe.
Acute bunion: This condition causes bony masses to form near the toe joints as a result of bursitis.
Adolescent bunion: Teenagers may develop a bunion at the vase of his or her big toe. This bunion may cause pain and can get worse over time without treatment.
How is a Bunion Treated?
If left untreated, bunions can become so painful that you might end up walking differently just to relieve the pressure. Because the MTP joint helps bear and distribute body weight while standing, bunions can seriously affect the foot's ability to function properly.
To treat bunions, your healthcare provider will begin with conservative methods designed to relieve pressure and restore function. The most common conservative approaches to alleviating bunions include:
Shoe choice: Choose shoes with wide insteps, broad toes and soft soles and avoid shoes that are narrow, tight, or sharply pointed.
Custom orthotics: In order to relieve pressure from the affected areas, your doctor may recommend custom shoe inserts.
Forefoot products: Products like a bunion shield, night splint or bunion bandages may be prescribed to treat bunions.
Conservative approaches like these are designed to limit the progression of the bunion, relieve pain, and provide a healthy environment for the foot. In more serious cases, bunion surgery may be recommended. Ask your doctor for more information during your next consultation.